Discover more from The Highly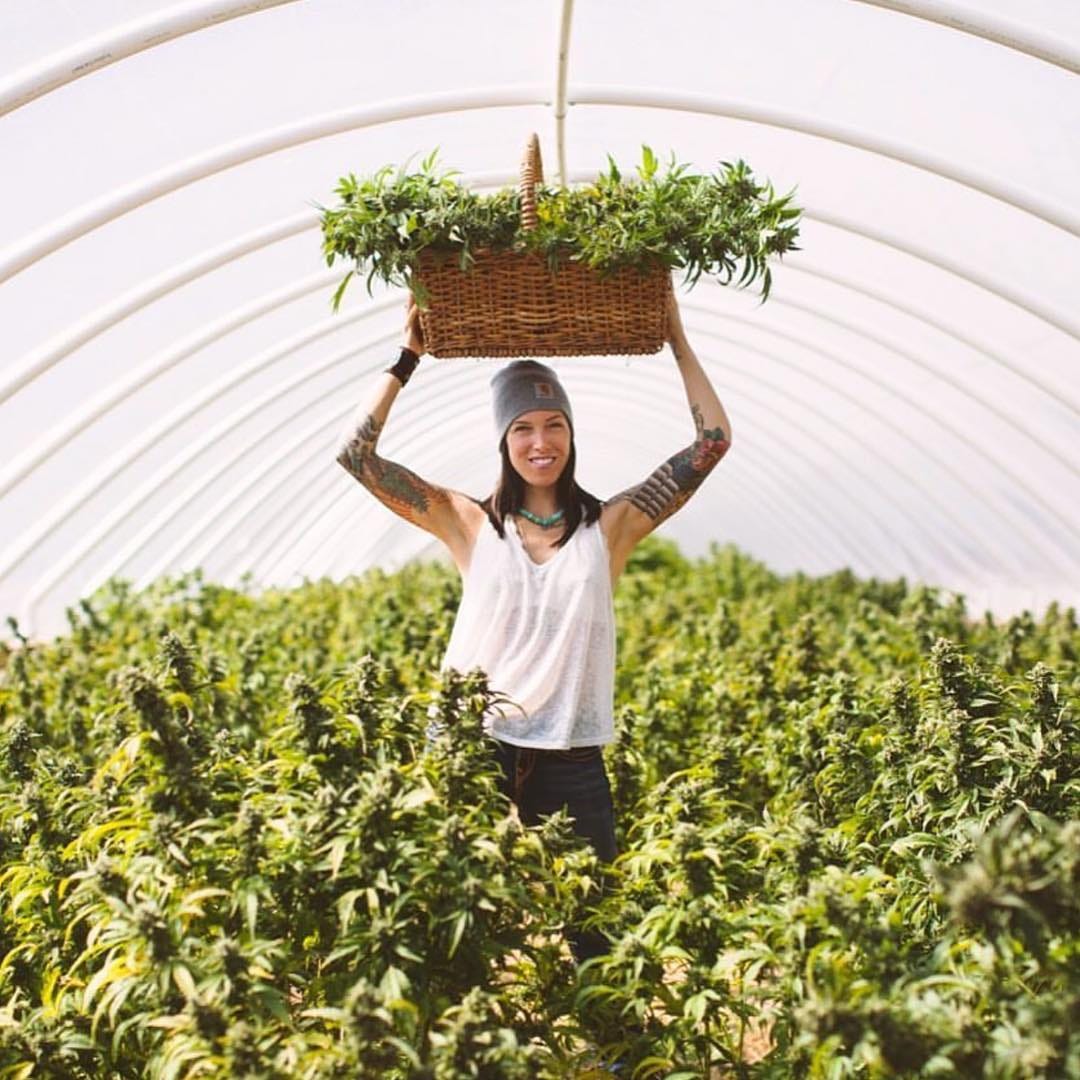 On New Years Eve, I showed up at my friend's house armed with the 'Rolex of Weed' from San Francisco. Instead we shared my friend's Lisa's cannabis, grown on a NYC rooftop. It blew my 'Rolex' away. I've been obsessed with the grow-your-own movement ever since.
Awed, inspired, and curious, I decided to track down an energetic OG grow-your-own practitioner--with a Humboldt County pedigree to boot. 🖤 Nina
---
MEET SIOBHAN DARWISH: PIONEER OF THE GROW-YOUR-OWN MOVEMENT.
Siobhan Darwish: Launching the Sister, Grow Your Own summer project was born from a deep-rooted passion to keep cannabis in the hands of the people as a basic human right and to reinstate independence. Learning to cultivate your own food and herbs is the most powerful tool we have as humans.
Most states allow for the cultivation of between four and six plants. By growing your own, you will know exactly what is in your cannabis, save money, and avoid packaging waste. 
GROWING UP IN HUMBOLDT COUNTY
SD: I was born into the legacy cannabis market through my father, who passed down the family trade. In 2015, I decided to leave the black legacy market and find a safer, less stressful life by going legal. In 2016, I became the first permit holder to legally cultivate cannabis in the state of California. I believed my legacy had been fulfilled, cannabis would be accessible for all, and Humboldt's economy would boom. I was wrong. 
PROP 64 AND SMALL FARMERS
SD: Proposition 64, the Adult Use of Marijuana Act, was a 2016 voter initiative to legalize cannabis in California. Prop 64 was voted in and things looked positive for our community. It was a five-year 'head start' for the industry. Then with no reason Prop 64 was drastically changed. The acreage cap being torn off it was an obvious death for small farms. [Ed.: The removal of the acreage limit that passed with the original version of California's Proposition 64 was seen by many as an opening for the development and expansion of corporate, factory-farming-style cannabis cultivation.]
With the sudden change, large companies were now able to stack licenses, meaning corporate growers would be on the road to monopolization. This struck the community of the Emerald Triangle hard and our economy is still struggling. 
The next three years would end up being far more rigorous and stressful than any year in the black legacy market. Legalization brought massive overreach from certain governing bodies, massive regulations, and flaming hoops to jump through while being gouged on taxes. 
By 2019, I furloughed our cultivation license due to uncertainty in California's regulating structure. Stepping out of the rush and watching the slaughter of small family farms has ignited a fire in my soul that will never dim. Watching cannabis become commoditized, the quality in product drop, and loss of an entire culture of people has set my heart ablaze to stand up against industrialized cannabis.
ON CANNABIS CULTURE
SD: The best part about the current cannabis culture is that we are all sharing and communicating now. A huge weight has been lifted from my shoulders! We can talk about who we are and what we stand for. It is liberating to no longer hide. 
HOW DO WE GROW OUR OWN? I HAVE ZERO SKILLS AND NEED IT TO BE EASY.
SD: First, become educated on your local and state cultivation regulations. Once you are informed of all the stipulations, it is as simple as growing a tomato. It is a weed. Experiment and play.
HOW MUCH LIGHT DO I NEED?
SD: Twelve hours of light a day. If you can use the sunlight it's free and will always be the most sustainable method.  Outdoor full sun is my favorite. However, all cannabis is good as long as it is clean. [Ed.: Check out the Grow Sisters' video on vegetative states and considerations of light.]
HOW LONG WILL IT TAKE FROM START TO FINISH?
SD: Four to five months.
HOW LONG WILL THE CANNABIS STAY FRESH? 
SD: Depends on how you store it. I like to take half of my harvested crop and vacuum-seal it while I make cococanna out of the other half. Cococanna is cannabis-infused coconut oil that I drink in my tea at night so I can sleep.
ADVICE TO FELLOW START-UPS?
SD: Everyone just slow the fuck down.
There's a lot of fluff in the industry. As we watch that fade away, authenticity stays and we'll see who's still standing then. 
HOW HAS CANNABIS HELPED YOU THE MOST?
SD: Above all cannabis has helped me to sleep. Many stressed nights have been eased by cannabis and I am forever grateful.
FAVORITE TIME TO BE HIGH
SD: My favorite time of day to get high is in the afternoon as I am shutting down the farm for the night. Saying good night to all the creatures and plants. 
WHAT LESSONS HAVE YOUR LEARNED THIS YEAR?
SD: Shaped in a black market mindset then breaching into a legal obliging business is a degree that no one can buy. Knowledge must be lived and experienced first hand.
WHERE CAN WE FIND YOU AND LEARN HOW TO GROW OUR OWN?
https://www.instagram.com/grow.sisters/
The Grow Sisters Youtube Channel
---
Reading: Politico - How legal weed is killing America's most famous marijuana farmers.
---
"They're not phobias. They're boundaries."

- Stoner Epiphanies, Anonymous