Discover more from The Highly
Amsterdam: The Good Good 🌱
with Joa Helms from Green House
By taking younger people away from the dealers and providing them a safe environment, you help a community avoid a lot of bad things happening in the future.  — Joa Helms, CEO Green House
If an establishment echoes its leaders, the Green House is warm, friendly, and the only stop you'll need in Amsterdam for cannabis. With true European flair, it always comes back to the culture. In this case, the biggest healer of them all, cannabis culture.✨
Interesting fact: Cannabis is illegal in Holland. The technical term is "it's tolerated."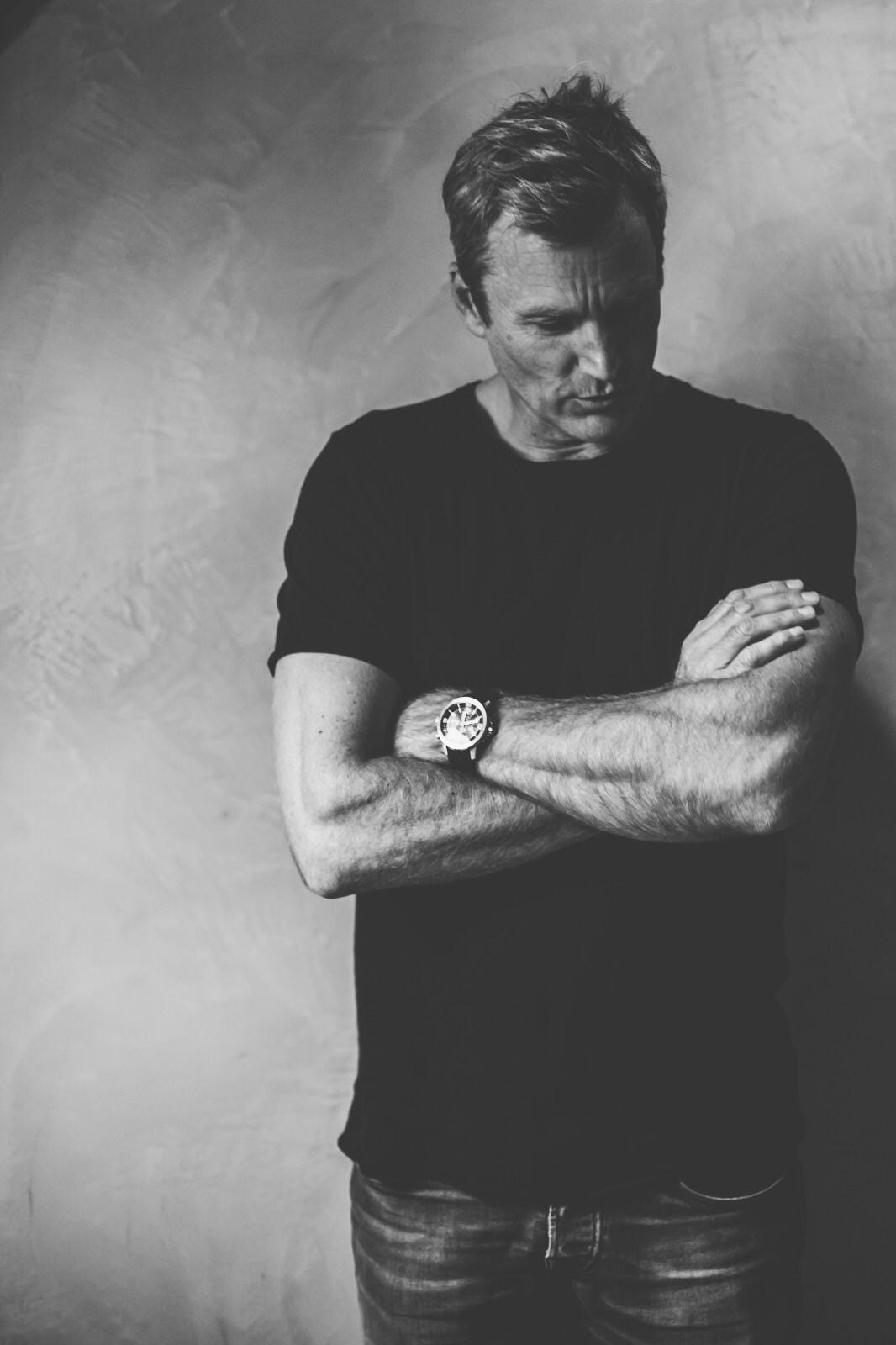 Built around the true nature of the cannabis plant, the Green House is not one company but rather an ecosystem of organizations that include the Strain Hunters Foundation, which provides social outreach to the world's poorest countries, Green House Seed Company, an award-winning genetics company, Agripharm, a grow facility in Canada, GH Medical, a medical research initiative, and four Amsterdam-based coffeeshops where consumers can buy, chill and smoke weed. Green House is also where the famous strains White Widow, Super Lemon Haze and Super Silver Haze were born.
Meet Joa Helms Aka "The Tall One"
When I was studying in the 90's at university in America, I heard more about Green House than when I was living in Amsterdam. So I said, 'Why not see if I can work there,' I never left since.

The 90's was a crazy circus. Year after year we won a lot of cups either for best weed or best coffeeshop. In 1993, we won our first High Times Cup. [Ed.: Recently Arjan and Joa were amongst the 100 most influential people in the cannabis industry according to the High Times Magazine]. We met and served a lot of nice people from America, including famous activists like Woody Harrelson, Rita Marley, and Cypress Hill.

For us, every year has been different. The cannabis industry is completely different from 30 years ago.
Franco Loja, The Strain Hunters Foundation and GH Medical
The Strain Hunters documentaries started around 2005. We really wanted to go to the places where the landraces thrive and to show what cannabis means to the local community. For example, we get a lot of nice, grainy hash from India but we never truly understood where it comes from and what it signifies to local communities. It's super important to know and preserve the history. Landraces are the building blocks for modern breeding.

Unfortunately, our last episode was in Congo where we lost one of our Strain Hunters, Franco. The Congolese government had asked us to stay, and to develop a medicine for malaria, with specific CBD strains. Franco volunteered to stay, but not long after, he contracted malaria and died two weeks later. It was a dark period in our adventure together. A lot of people came to the funeral from the cannabis world and everybody was really shocked. That was January 2017.

We had to deal with the loss of our friend, partner and a very important grower within the company. In the end we did decide to stay there, even with all the risks that are involved. GH Medical is now working together with the University of Kinshasa on clinical trials. We're analyzing all the research that has been done already and developing a canna-navigator to see which cannabinoid would be good for which diseases. For example, there's one cannabinoid, which takes away your appetite. Others have the opposite effect, which is important if you are undergoing a treatment for cancer. The best results, of course, we see are with epilepsy, both for children and adults.

With every Strain Hunters documentary we leave some good things behind. Whether it's to help with an orphanage, building a school, or donating bicycles, we do whatever we can to make their worlds a little bit better. The Strain Hunters Foundation currently works in South Africa, Malawi, Swaziland, Kenya, Democratic Republic of Congo, and India.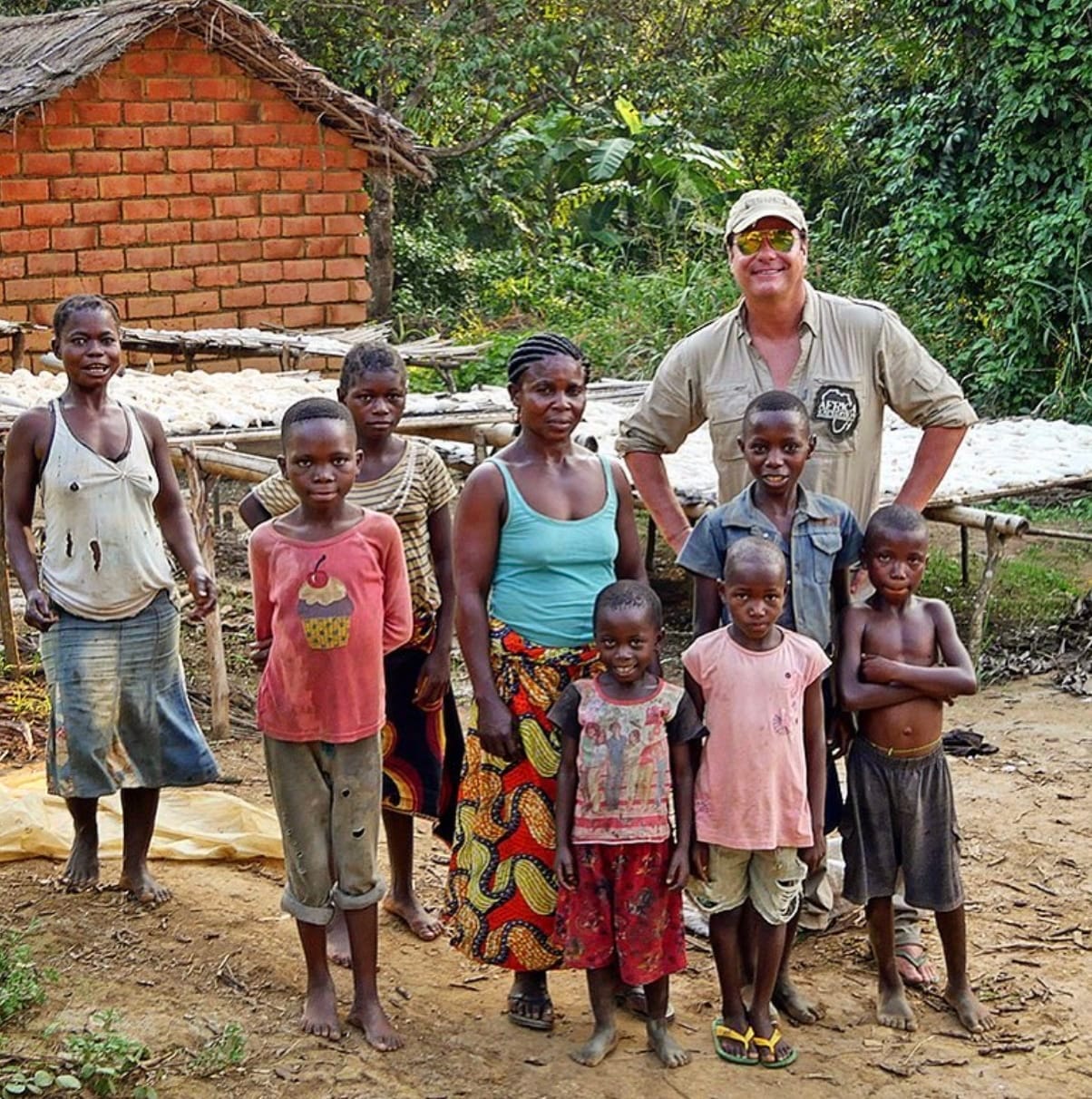 Arjan Roskam, The Strain Hunters in Congo
The Power of Smoke Lounges
When done successfully, which means not approaching it as business or a medicinal outpost, but rather as a social environment, the city councils often see the added value of a smoke lounge in their area. 

Cannabis, we consider soft drugs. And then you have hard drugs like cocaine and ecstasy and heroin. By separating them you often prevent cannabis users from going to an illegal dealer to buy the weed, who will often push people into harder drugs in attempt to get them hooked. By taking younger people away from the dealers and providing them a safe environment, you help a community avoid a lot of bad things happening in the future. 

That whole social phenomenon is also super important. You can preserve that where people just come, get the information they need, take a coffee, roll a joint and just mingle with people that they normally wouldn't talk with.
Current Cannabis Climate
It's very intense, so it's not so strange that we're seeing growing pains now. 

In the beginning you saw the guys with a lot of money, they just wanted to invest. They invest so many millions to put the seeds in the ground and say, 'And now what?' So now we have to wait twelve weeks, and they go, 'What? Wait for it?' Yeah, it's a plant. You can't rush the plant. You can open stores but when you put the seeds in, you have to wait because it's an agricultural product in the end. It's doing its own thing.

Now it's still about the dollars, but soon it's going to be about the cents and how much scale you can create. In the end it becomes a margin product. And that's kind of the scary thing.

You will see, same as with wine. You have wine in supermarkets and then you have wine specialty stores. In the end, it comes down to quality, pricing and branding.
On Changing the Name from Marijuana to Cannabis
If you think about it, it should be the opposite. Because of the name change, you might forget that there are still people in jail for something that is now legal, which is so wrong. And we should get those people out of prison, as fast as possible.
On Changing the Purchasing Conversation from Indica/Sativa/Hybrid to Terpenes [Ed.: An extremely loose rule of thumb: Sativa gets you up, Indica, calms you down, hybrid is in the middle. Terpenes: the flavor and smell profile].
For me terpenes is the most important thing, but I also think it's important if it's indica/sativa and how much THC/CBD everything has. It makes the picture complete.
On Microdosing
We don't talk about microdosing here. Over here, the growing, testing and packaging, that's all completely illegal.  So the consequence is that the growers wanted to grow strong weed because they're doing something illegal, so they want the most money per square meter. This resulted in very high THC strains and not so much variation in CBD levels and THC levels.
What's the Bigger Healer, CBD or THC?
The biggest healer is definitely THC. 
What do you Like to Smoke?
I like to smoke sativas with a nice terpene profile. Super Lemon Haze and Hawaiian Snow are nice strains with a great taste and beautiful high.
Outdoor, Indoor, or Greenhouse?
Definitely outdoor, nothing can beat the sunlight. You don't grow it in the garden in downtown Los Angeles, of course. That is a no. We have to go to Humboldt County, Sonoma, those areas.
Favorite American Brand?
I like the Cookies brand very much. I have a lot of respect for Berner. [Ed.: Berner also created a social media network for cannabis companies]. When I'm in California, I always look him up, and what he has is always super nice and super strong. Dr. Greenthumb from B-Real is also a great brand. We have been friends for more than twenty years and it's so cool that nowadays we both work in the cannabis industry.
Most Important Part of the Job
Informing and educating the public about the importance of cannabis crops on poor communities.
When will Green House be in the States?
Definitely soon…😎
Cannabis is…
World peace.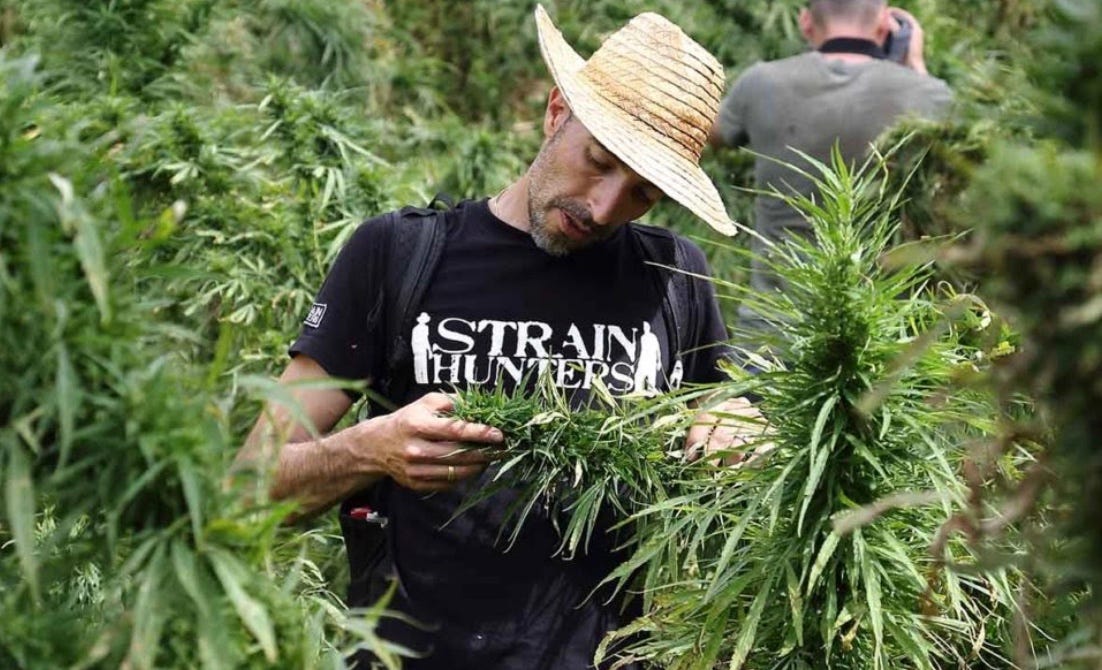 Cannabis is my passion, my bread, my home. I feel it is my duty to make sure this amazing plant is preserved and enjoyed. I am a smoker, a grower, a breeder and a Strain Hunter. For life. — The late Franco Loja, The Strain Hunter
GreenHouse.org Strainhunterfoundation.com ghmedical.com
@joagreenhouse @greenhouseseedco @strainhunters @arjanstrainhunter